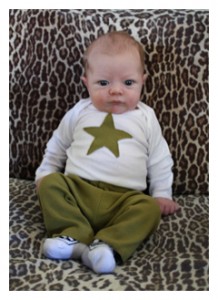 Jami & Xaviar
"The intimate relationship developed with your newborn the instant he is brought into this world is matched to nothing.  The act of nourishing your newborn by breastfeeding only continues to nurture the continuously growing intimate relationship, it's amazing!  I've always tried to gain fulfillment in life through my professional career.  With the birth of my son, I now know the true meaning of fulfillment!  Before laboring and delivering I didn't quite understand the importance of a doula, I had just been running on the recommendation of a friend.  Looking back, I'd pay double!  The pregnancy and birthing experience is one of the most beautiful and amazing experiences a woman can experience.  Witnessing how the body changes and adapts and learning about all the body's miraculous accommodations to prepare for and support pregnancy, labor and delivery is something fairly incomprehensible until you actually experience it…and nothing compares.  I feel absolutely content and satisfied.  I feel as though my birthing experience couldn't have gone any smoother or been more in line with my birth preferences.  The experience will forever remain a positive one in my memory banks…yielding one of the sweetest and most beautiful gifts I've ever received.  Hiring Lori was the best decision I made throughout my pregnancy, honest.  Having the support and knowledge Lori possessed behind us was a great benefit, helping to ensure the smoothest, most comfortable labor and delivery possible.  Even her grounded, calm energy helped to put me at ease."
2010
Sara & Michael
"I'm so happy that we met you in your class.  You prepared me for labor better than I ever thought possible.  Class with you was so much fun and we looked forward to it every week.  I can't write thank you enough to express the gratitude in my heart for the help you gave us during Roger's birth.  You were a rock during the turmoil and pain.  I feel blessed for having you there at that special moment."
2010
Juliet & Ryan
"We greatly appreciate the special attention you have given us during labor and delivery and our postpartum care.  You are truly passionate about helping and educating others.  We are blessed and fortunate to have you take part in the birth of our child.  you will forever be in our hearts.  Thank you, thank you, thank you for everything and we are already thinking about working with you for our next birth!"
2010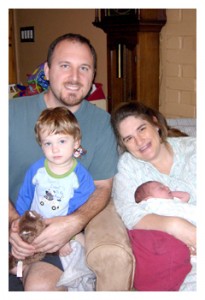 Jennifer & John
" My partner and I were very happy with the way this birth progressed.  There were no interventions necessary and we believe part of the reasons for that is because we chose a doula and preferred midwife care.  Lori was essential in bringing a sense of wonder and happiness to add to our experience.  She was instrumental in reminding us of what our options were and helped us to clearly define how we wanted the birth to progress.  Her knowledge, support, and effervescent personality were an asset to our experience.  Lori did everything we considered appropriate.  From her prompt and well-prepared arrival at the hospital to her unflagging confidence expressed by her calm voice and helpful suggestions during the birth.  We wouldn't change a thing! Once your new baby is on your chest, all that hard work fades away and all you can feel is this new little somebody who needs you.  As annoying as weight gain and not being able to see your toes may be, these are nothing in the face of your new baby coming into the world.  We most especially needed a doula.  In both of my births, our doula was instrumental in preparing us for the whole experience(s).  Without a doula, in both cases, I would have been frustrated by normal hospital protocol and would not have had such calm and tranquil outcomes as I had wanted."
2010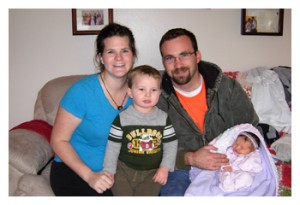 Elise & Robert
"We can't thank you enough for all you have done for us.  You will forever be part of our family in our hearts and prayers.  Every memory of the miracle of this birth will happily have you in it.  We feel that the birthing experience and the events that took place were very peaceful.  We accomplished our goal of a VBAC.  Lori kept the room so calm.  Lori kept our birth a family experience with little intervention until it was necessary.  At that point her confidence and knowledge kept me calm, and reassured Robert."
2010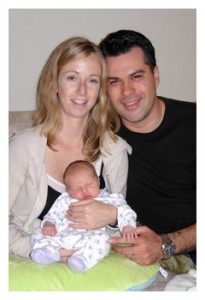 Carolina & Arnaldo
"We felt empowered to make well informed decisions.  We felt confident with the process thanks to the classes we took and the company of our doula Lori.  She was very supportive and caring.  She made me feel strong and confident.  The moment she walked into my house I felt a relief that the right person was next to me and that nothing bad could happen.  There is nothing more beautiful and amazing when the doctor finally hands you your child.  I was crying with tears of joy.  Finally she was in my arms.  The process was an amazing journey, and the end result was a miracle.
2010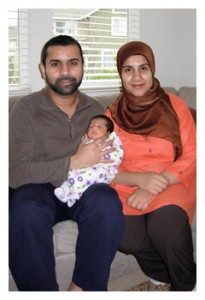 Samina & Imran
"Thank you!  Words and gifts can not begin to express our gratitude for your unwavering support throughout our pregnancy, labor and delivery.  You alone were a source of immense strength and comfort, and you gave us such peace of mind.  We will always be eternally grateful for your presence and sound advice during the birth of our beautiful daughter.  We honestly believe we could not have done this without you — you're the best!"
2010
Sumayya & Gulfaraz
"I'm really happy about my two birthing experiences with my Doula Lori.  I was able to have natural births like I was hoping for.  Lori was amazing.  She was encouraging and not pushy.  She listened to my needs, and responded on time.  I would recommend her to everyone!"
2010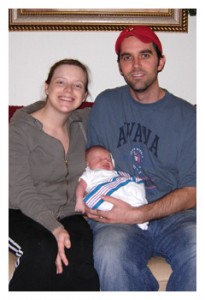 Amber & Kevin
"The reassurance and constant presence was wonderful.  The suggestions and physical assistance (massaging, etc.) was invaluable.  I believe Lori's presence gave Kevin more confidence.  After years of infertility and recurrent pregnancy loss with many complications along the way.  Kevin and I were so anxious about finally having a full term pregnancy.  Then the fear set in about all that would happen in labor and delivery.  Kevin and I had no idea what to expect and no idea what would be "normal" during the labor and delivery process, and that was our main motivation for inviting Lori to be our Doula.  We took her Bradley birth class and saw her expertise and knowledge pour out.  We knew she could provide for us the support and affirmation we needed during our birthing experience…and we were right.  She was a God send during that very intense time.  One of my greatest fears — having to get a cesarean never haunted me during the labor and delivery process as Lori kept encouraging me that things were safely on track.  She gave us great peace of mind and for that we are grateful!"
2009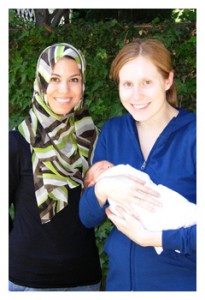 Katherine & Andres
"Thank you so much Lori for your truly indispensable support during the birth of our son.  When my bag of waters broke and I got a wave of nausea, I felt how powerful the process in my body was, and then the urge to push, totally involuntary.  I felt totally wrecked but I knew he'd be coming very soon!  Labor was about a gazillion times more difficult than I could have imagined. It really was a fight for control within myself and Lori's encouragement (even just knowing she'd been through this and survived) made a huge and positive impact on my ability to remain self-possessed.  Seeing a brand new, tiny little life emerge at the end of this utterly overwhelming physical process is beyond beautiful, and is totally miraculous.  Our birth experience got off to an unexpectedly rocky start when the doctor on call was concerned about a deceleration in the baby's heart rate, and immediately wanted to induce, have an epidural in case a cesarean was necessary, break the bag of waters, and commence internal monitoring.  Lori's arrival, and contact by phone, helped us evaluate our situation and our options.  We ultimately decided to induce, which was not part of our expected plan, but we were able to deliver William without further intervention which we feel strongly was made possible by Lori's presence at the birth and was a very positive and meaningful outcome for us."
2009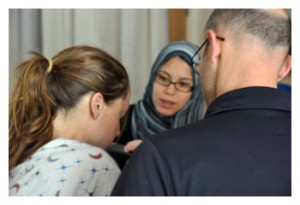 Lindsey & Donnie
"We feel very happy with our birthing experience.  We have a wonderful sweet little cutie!  Lori helped us in many ways, especially since she was also our Bradley teacher.  She helped during labor and delivery by suggesting and showing us different laboring positions, massaging and helping me to relax.  She kept encouraging me to keep going and reminding me how to breathe and push during second stage labor.  She also video taped the delivery which was amazing to watch.  We felt we needed a doula for many reasons, but mostly because we felt we needed a trained, experienced person.  During and after labor and delivery I realized that a doula was most helpful in showing us different laboring positions and supporting the husband/coach.  The birth of Benjamin was the most beautiful and precious moment of my life.  It was perfect.  I anticipated this moment for months and couldn't help but cry at every birth video I saw in our class, and I saw a lot!  However, when Benjamin was born I was so full of joy I could not cry."
2009
Susan & Sharif
"We were very pleased.  Birth is a natural process that we have no control over, so going with the flow was the only way to really experience it.  Things don't always happen the way you plan or expect them to, but that is part of the wondrous experience.  Lori was such an incredible benefit.  She knew how to read the situation, read where I was at and what I needed to do. I couldn't have progressed without her!  My labors were incredibly fast and any support, and direction I received was great.  I don't know how she does it, but no matter how much pain or panic I may have been in, she kept me calm and put me at ease.  She worked with me every step of the way, kept me company and gave me support with compassion — a beautiful quality.  Honestly, I don't know how anyone goes through labor without a doula.  As I discovered, each birth is unique.  The experience is different and having someone that is knowledgeable, but very tender and understanding by your side, answering all your questions, and taking care of you is vital."
2008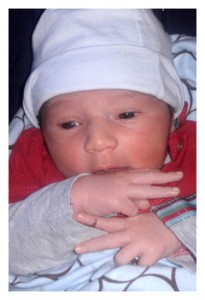 Mubashira & Yusuf
"We had a very strong need for a Doula and Lori Ismail was the perfect one for our family.  Lori provided a sense of security and experience.  Her support and calmness were invaluable.  We really loved her positive disposition and tremendous kindness, understanding nature and sensitivity."
2007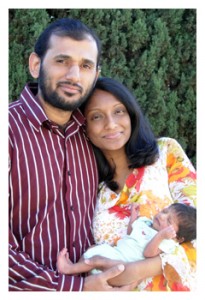 Edlyn & Ali
"Thank you so much for your support during my labor and the delivery of our son, Hasan.  Your presence was invaluable and we have been raving about your wonderful ability to be there for me and my husband.  We couldn't have done it without you.  It was a comfort to have someone so calm and experienced, and patient at my side.  Lori was a beacon of tranquility.  She allowed me to relax and helped me to not depend on Ali as much.  This removed pressure and stress that otherwise would have been there between me and Ali."
2007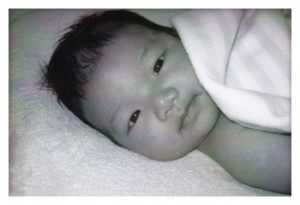 Lydia & Ben
"Ben and I would like to thank you for all you have done for us.  You have been a great help through my labor especially in your condition (Lori was 8 months pregnant at the time!).  Thank you again for all your help!  My husband and I had a great birth experience.  Our doula, Lori made our experience smooth.  She was encouraging and calm through the process.  We really felt that she was a crucial part in our birth experience.  She really knew a lot of helpful information and helped us make sound decisions regarding our baby and the whole birth process."
2005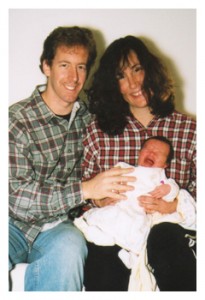 Gina & Aaron
"We can't thank you enough for your kind, gentle, reassuring, and wise support in helping us to get started as a family!  Having our daughter was truly the most moving and life changing event we could have imagined.  I think that having a doula truly helped both of us to relax and feel more comfortable and confident.  Several things were particularly helpful.  One was phone support which helped us to know 'where we were' in the labor process.  The second was your help with the laboring process in our home on Monday morning which allowed Aaron to take a brief break after being up all night on Sunday.  Also your help in pain relief through consistent massage was excellent.  Finally, in the last half hour of labor when I knew I was heading for a c-sec and was losing focus in dealing with the pain of labor, your help was absolutely invaluable.  We were so happy with your gentle and kind assistance!  You have a truly loving spirit of helping others in your words!  I was impressed that you were a strong force in the laboring process but at the same time absolutely non-intrusive.  I think your help allowed my husband to support me emotionally in a positive way as you could help with 'technical' issues.  Your enthusiasm was a reminder of what a special event this was!  It reminded us to enjoy ourselves when things could have become very stressful.  I really appreciated your encouragement when I was disappointed that I was about to have a c-section.  It reminded me that I was not 'a failure' and that the outcome of my child's birth was going to be wonderful regardless of the means.  The support and personal guidance before, during, and after birth truly helped us to get off to a good start as a family!  Aaron and I are truly entranced with our little girl, and we look back on every aspect of her arrival with great joy and love!"
2004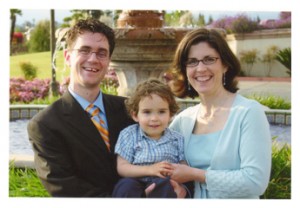 Suzanne & Rob
"Thank you so much for participating in Bernie's birth.  We appreciate your support — it made a huge difference in making the birth experience so successful.  Although there were some slight changes in plans, we feel the birth was everything we wanted.  Bernie's arrival has just made our lives more fulfilling.  Thank you!  Having Lori as a doula was very beneficial.  Rob feels he (we) couldn't have done it naturally without her.  We both know we would have been at the hospital sooner.  She helped us stay calmer and feel good about each decision that was made.  Although Rob was a super coach, having a doula gave him the relief and support he needed.  It was great to have extra encouragement to get up on the ball even though I just wanted to lay down.  Having a couch and a doula, or two coaches is very important.  By having two support people, they can work as a team to support mom without being overwhelmed or too exhausted."
2003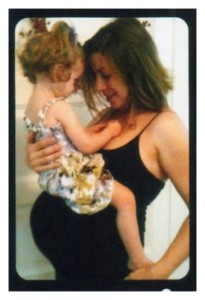 Michelle & Patrick
"Words can't express how thankful we are for you and all you've done for us becoming a family.  You truly are an angel and we'll never forget all your kindness and you! What a beautiful person you are and we love you!"
2003
Marcia & Cameron
"Thank you for everything!  Your guidance and support were essential in achieving our goal: a natural childbirth.  We're extremely happy with how everything went and look forward to our new life with Jayne."
2003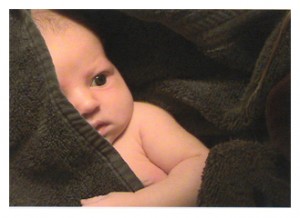 Please check back soon for more updated pictures and testimonials!